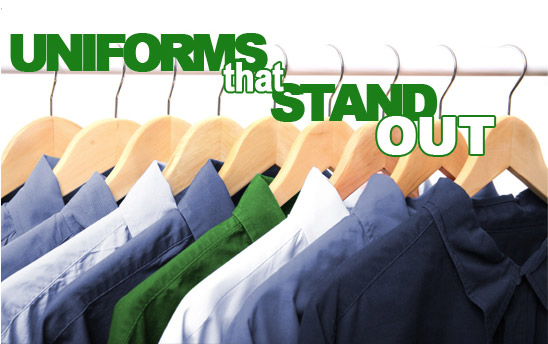 Branded Apparel that Works for Your Employees
You may need uniforms. What you don't need is everything that comes with it. The big up-front cost, on-going cleaning and maintenance, tedious repairs, inventory, employee size changes, ordering replacements, keeping track of expenses by employee, and answering all of the questions from your employees.
North Star Linen will manage all of these issues for you. This saves you time and money, while providing your employees with the clothing they need. Let our experience and custom designed programs do the job for you.
There is no need for you to tie-up your money with large inventories of garments and cleaning supplies when we can provide a weekly service to suit your needs!
Don't Forget…
North Star Linen is also an expert dry cleaner. Let us take care of all your fine washables and other special occasion clothing. Trust the experts.