Industrial Apparel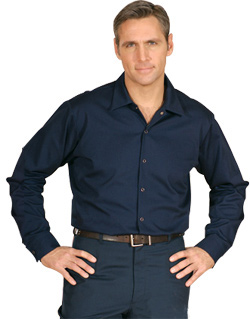 We offer a complete rental program for your uniform requirements. This includes uniform shirts, pants, shop coats, coveralls and jumpsuits. We can also be your source for winter wear jackets, insulated coveralls and all-season reflective clothing.
If you're looking for high-visibility uniforms and apparel that meets the Ministry of Labour standards, we have what you need. This includes, but is not limited to, traffic apparel, coveralls and safety gloves. Please see our section on Protective Apparel for more details.
If you're looking for safety apparel, we have a wide variety available from traffic vests to safety gloves.  See more information about our Protective Apparel.
Benefits:
North Star Linen has a dedicated team with the knowldege to ensure that we meet your needs and budget.
Our industry contacts are the best in the business and will provide you with the best garment required for your application and environment.
Let us design a program that will allow you to benefit from a weekly supply of clean, fresh uniforms, supplied directly from North Star Linen.
There is no need to try to manage garment inventory and maintenance on your own. We're here to help!
Barcode tracking system for inventory control and usage reports.
This might also be a great time to take advantage of our Industrial Laundry Service for your Team.
Locker System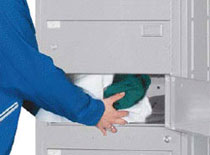 North Star Linen offers the Locker System to facilitate the distribution, control inventory and losses. Our program also includes bins or cards to manage the soiled inventory.
Our system makes the distribution of the coveralls or uniforms to your employees simple and effective.  Each individual has their own shelf and key.  The lockers are designed so that they are the only ones who have access to their designated rental items.  This allows us to exchange and organize the distribution of their garments while assuring security to their rental items.
We would be happy to design a system that works best for your environment and Team.  Let us know how we can help to better manage your uniform requirements!
For more information call 1-800-461-5756 or contact us at uniforms@northstarlinen.com.
Testimonial
*We recently switched to North Star Linen from another uniform supplier. Their service and mannerism is the best in the business. They are passionate and communicate with us regularly to ensure their service remains top notch. I do not run into any of the previous issues I had. North Star Linen truly understands their important role in our business.
Mathew Pecore
Branch Manager, Crane Supply