Industrial Laundry Services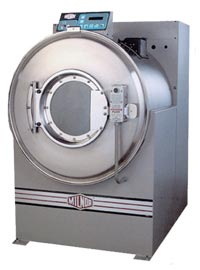 Our rental programs were created to serve the needs of customers like you. We offer a wide range of industrial, commercial, and institutional uniforms and textiles.
You may need uniforms. What you don't need is everything that comes with it. The big up-front cost, on-going cleaning and maintenance, tedious repairs, inventory, employee size changes, ordering replacements, keeping track of expenses by employee, and answering all of the questions from your employees.
At North Star Linen, we manage all of these issues for you. This saves you time and money, while providing your employees with the clothing they need. Let our experience and custom designed programs do the job for you.
Businesses of all types, from small service companies to large industrial operations rent or purchase North Star Linen uniforms. There is no need for you to tie-up your money with large inventories of garments and cleaning supplies when we can provide a weekly service to suit your needs! Please e-mail us with your questions.
As your source for uniform rentals, North Star Linen offers your company lower costs through an easy to implement and well managed program. North Star Linen is a convenient one-stop-shop offering everything a worker could need on the job. We will distribute the uniforms and accessories to your employees, no matter where they work. We will also customize the garment with your company name or logo, and even add the individual employee's name, if required.
Benefits: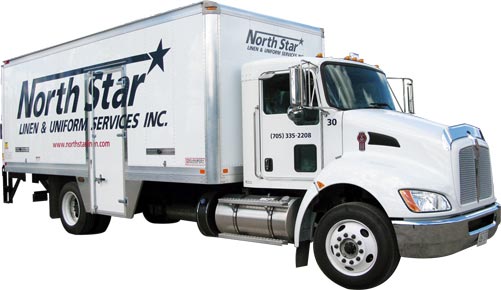 No inventory investment.
High visibility safety striping.
Weekly pickup and delivery services.
Extensive product lines.
Flexible programs for changing needs.
No garbage or fire hazards as is the case with paper coveralls.
Barcode tracking for inventory control and usage reports.
Rental Description:
No up-front capital investment.
Includes weekly pick-up and delivery.
Garment inspection.
Repair according to manufacturer's specifications.
Replacements arranged as needed.
Size changes arranged as needed.
Weekly cleaning.
All for one low weekly rate per wearer.